[Apr 2020, Singapore] Google Meet is used by many teachers to conduct realtime e-learning. However, the experience is very poor when there are ten or more participants. With proper hacks, it can be enjoyable too.
Below is the screenshot after applying the hacks: the teacher's cam is enlarged on the top left corner and cams of the students are laid out in the alphabetical order of their names (no more random jumping cams); people who are talking are highlighted in cyan.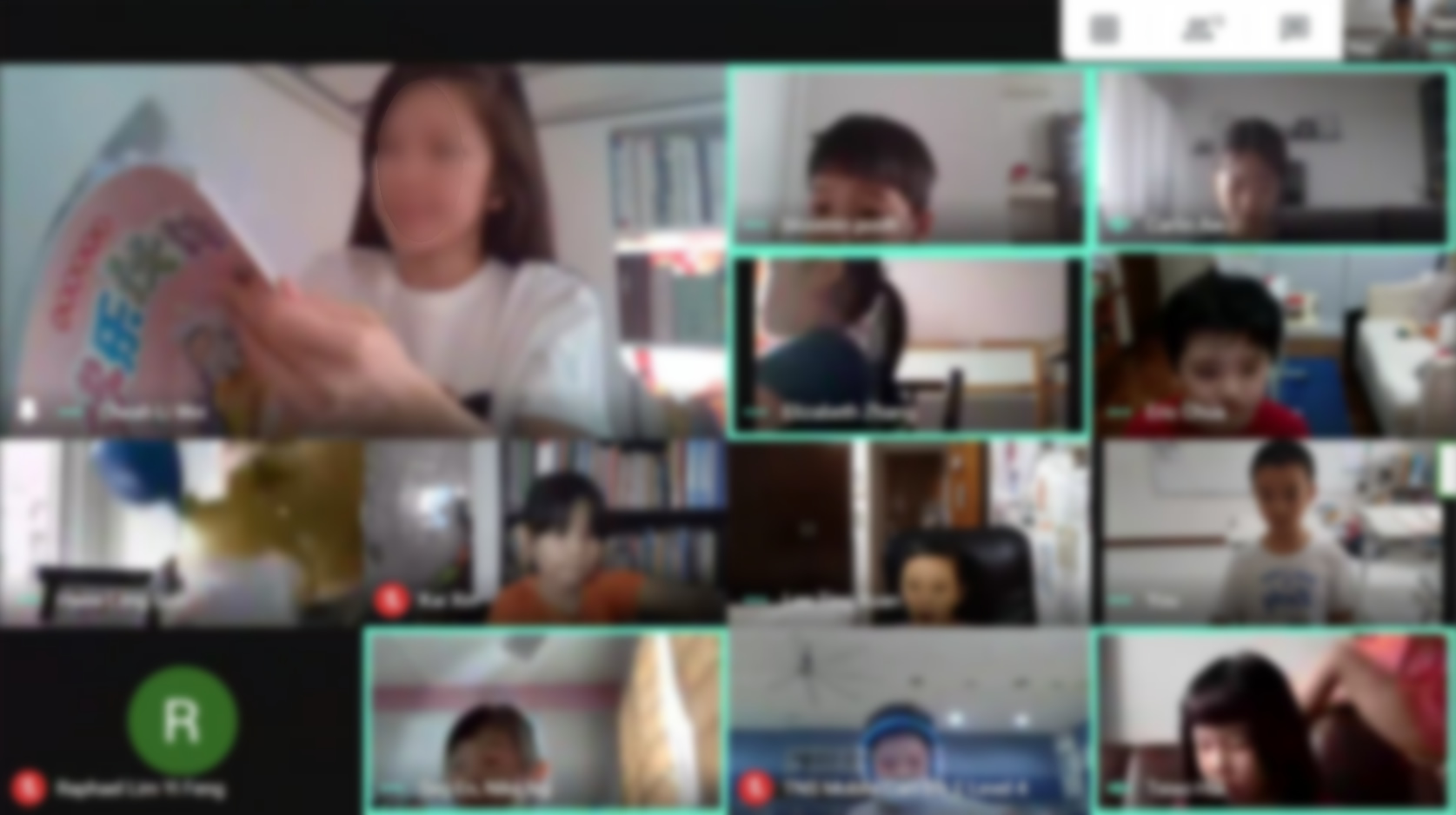 Requirement: Chrome on PC or Mac
Before the meeting
Install Google Meet Grid View Chrome extension.
During the meeting
Click the grid icon on the top right toolbar to enable/disable grid view during your Google Meet session. Hover your mouse on the grid icon to change the settings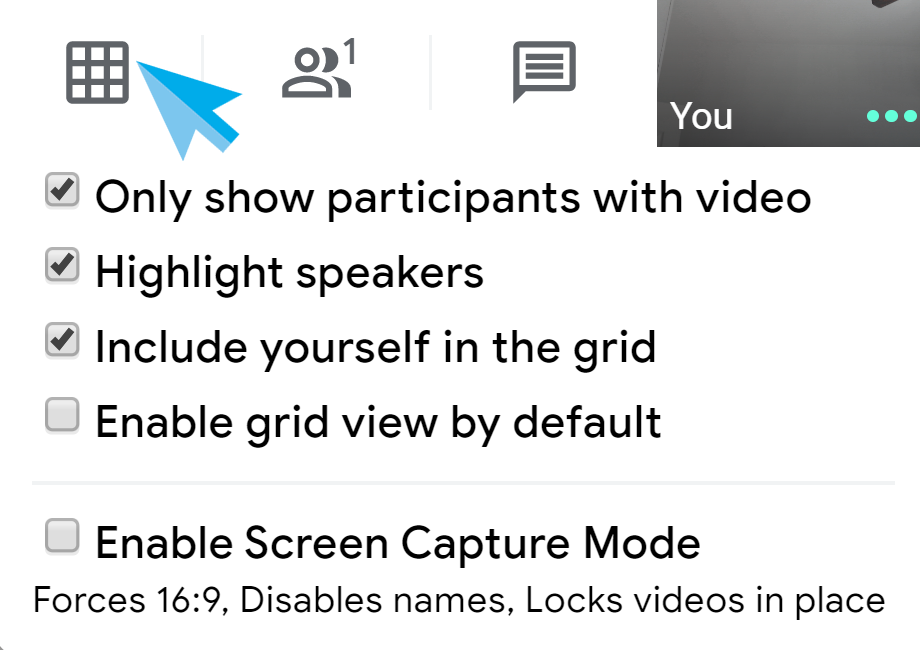 Click the pin icon on the teacher's cam to pin it.
To show only the teacher's cam in full screen, you can click the grid icon to disable grid view.
Additional Hack
If you don't want to appear in your kid's cam while you assist her or him, try to use Google Remote Desktop. It allows you to view the screen and hear the sound of another computer.