Merlearn: Kid-Friendly Theme for SLS
How it started: My daughter, who started primary school this year, was asked to learn at home via SLS due to COVID-19. While assisting her in completing assignments, I figured out a few ways to make the website easier for her. I created Merlearn and wish it could help her as well as other kids become more independent.
Features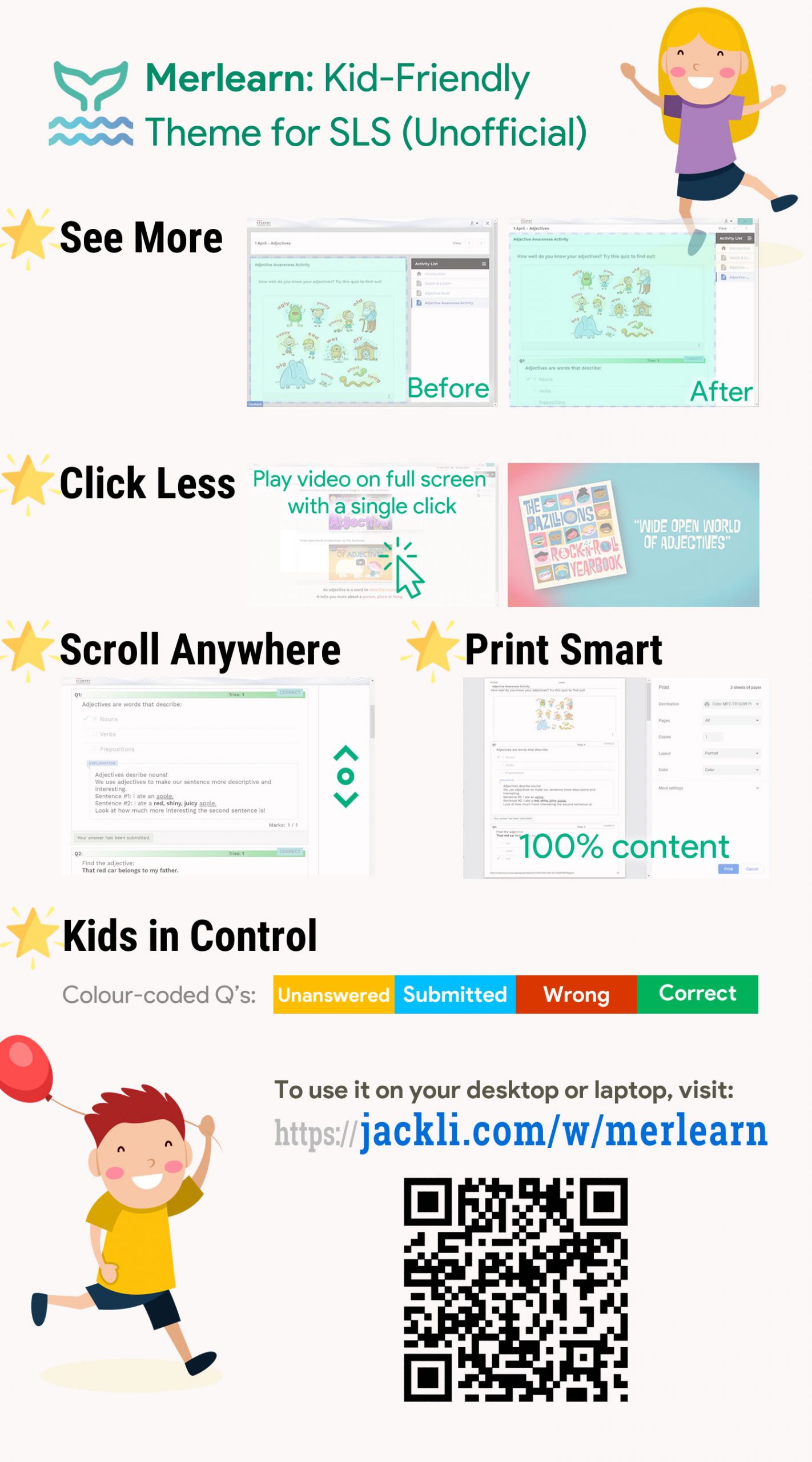 See more content on the screen
Play video in full screen mode with a single click
Scroll even if the mouse pointer is on right panel
Print content only without side panels to save paper
Know the question state clearly – colour-coded
How to Use: Install Merlearn into your Chrome browser and you can then visit SLS.
You have installed Merlearn!
Your Merlearn is updated.
👉 Next, visit https://vle.learning.moe.edu.sg to enjoy the enhanced experience!
Pause Merlearn: If Merlearn doesn't work for a page, you may disable it temporarily: Click on the extension icon beside the address bar » Click the toggle button to disable it » Reload the tab.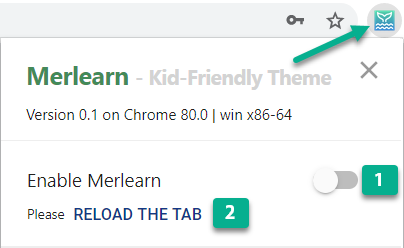 Feedback
Leave a comment under the Facebook post.
Other Steps to Consider For Improving Readability
Increase font size: [Win] Start > Settings > Ease of Access > Display > Make text bigger
Enlarge mouse pointer: [Win] Start > Settings > Ease of Access > Cursor & pointer